 R2Xpo's Rides + Rigs at the 2023 New York Auto Show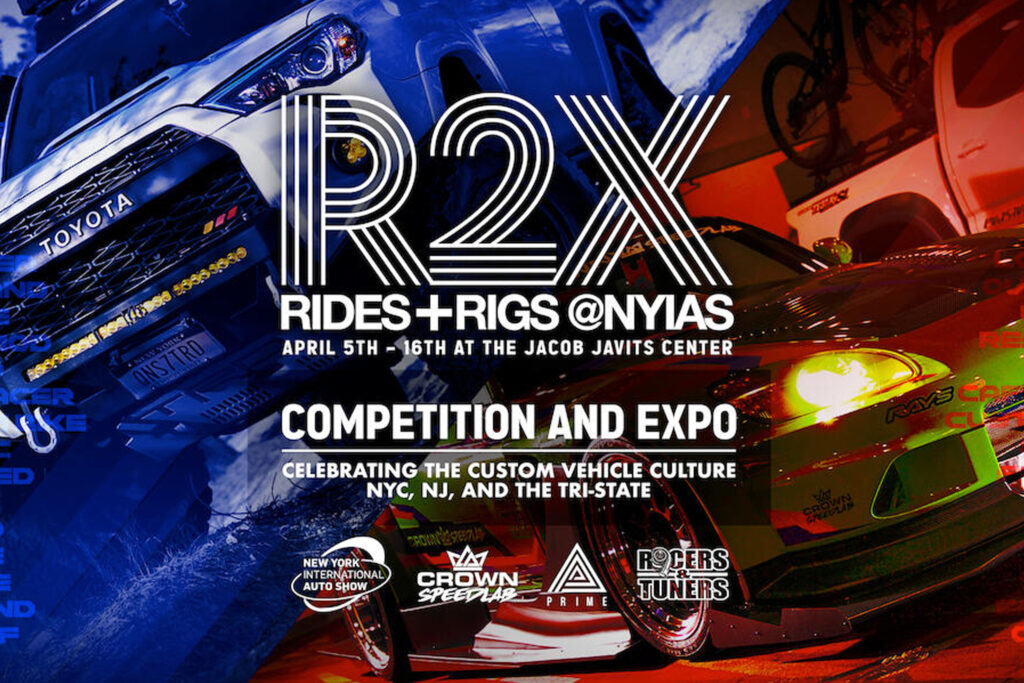 Rides and Rigs is the aftermarket performance show and competition featured at The New York International Auto Show. This is your chance to get your ride showcased , as well as compete for top honors in several categories. It is also a great way to show case your sponsors and supporting shops.
R2X will bring to the show floor the trends that fuel the automotive passions of enthusiasts around the country. In addition to spotlighting aftermarket performance exhibits, competition vehicles, and the latest overlanding vehicle developments – a curated custom car show will be featured on the show floor for the first time ever in the Show's 100+ year history.
This will be an unprecedented opportunity for automotive enthusiasts to participate in the New York International Auto Show.